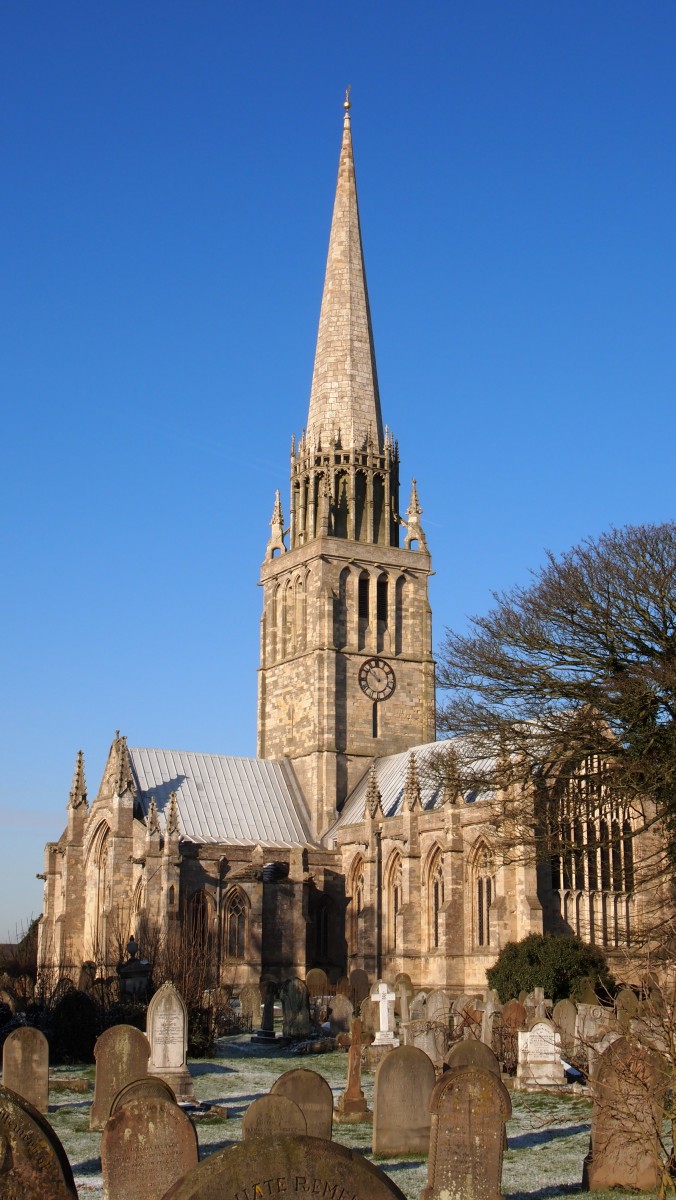 St. Patrick's is usually open daily 0900 to 1700 now we are in summer. Everyone is welcome and we hope all visitors enjoy the beauty, peace and tranquillity of our Church
For more information on activities and events, see the list on the "Forthcoming Events" page.
15 August - the Blessed Virgin Mary
Mary is the shortened version of her name from Greek versions of the New Testament – from early Aramaic texts her name was Maryam – but by whatever name, Mary has been venerated since the early days of Christianity as the mother of Jesus
In the Church of England, we have four Mary-related feasts – Purification on 2 February, Annunciation on 25 March, Visitation on 31 May, Assumption on 15 August, and on the fourth Sunday in Advent, we dedicate the candle on the advent wreath to the Virgin Mary – but how do we perceive her? Do we just look at our Nativity set and see a young woman, who traditionally rode to Bethlehem on an ass? What underlies the perhaps rather insipid image inspired by medieval artists of a demure young woman in a blue dress?
If Mary was typical of her times, then she would probably be in her early to mid-teens when she was betrothed to Joseph. She was not just a small village teenager – she was related to Elizabeth, whose husband was a senior priest, more on the lines of a Diocesan Bishop than the local vicar. Joseph also was probably not a local rustic woodworker: he was a descendant of King David and the Greek word – tekton - used to describe his profession means a craftsman or builder rather than someone who knocks together picnic tables. So we have a reasonably high-class Jewish couple awaiting their marriage when God sends Gabriel with his message to change their lives.
Gabriel tells Mary not to be afraid, but she had multiple reasons for being so. First, it must be unnerving to find yourself talking to any angelic being, but in this case it is Gabriel, an Archangel, who stands – not kneels – in the presence of God Himself. And Gabriel can be short tempered if questioned, as Elizabeth's husband Zechariah had found. Secondly, she is betrothed, which then was married except for the final marriage rites; and the penalty for adultery in first century Judea was stoning to death. Thirdly, telling her family that she was pregnant with God's Son would be regarded as either mental illness or blasphemy, with dire consequences. Fourth, her pregnancy could not be concealed and the best she could hope for was that Joseph loved her enough not to want to cause a scandal, and only ostracism rather than stoning would result. High stakes indeed for a teenager: the most amazing and courageous outcome on her part was that she willingly assented to God's plan, possible consequences notwithstanding.
Nine months later Mary and Joseph have to go to Bethlehem to be registered for the Roman census. The traditional Nativity story image is they went alone with Joseph walking and Mary riding an ass. This doesn't sound likely - ninety miles across rough country on the back of an ass sounds an impractical prospect for a woman nine months pregnant; and mutual protection from the attentions of brigands would be in most travellers' minds. Nor is the Victorian image of Joseph as a hoary-headed geriatric likely: he would be older than Mary, as he would have to be sufficiently established to support his new wife and their anticipated children, but was probably in his twenties. We don't know how they got to Bethlehem, but there they were when Jesus was born.
We next hear of Mary at Jesus' Presentation in the Temple, when she is bluntly told that a sword will pierce her own soul, a foreseeing by Simeon of the crucifixion. Fast forward eleven or twelve years and we have Mary and Joseph trying to find Jesus, left behind in Jerusalem when they were returning to Galilee. It is Mary that complains about Jesus' conduct and the worry he has caused his parents. At the wedding at Cana, it is Mary who gently coerces Jesus into turning water into wine. And Mary is there with the other Christian women at her Son's crucifixion, probably feeling much as Simeon prophesied.
Reading between the lines we have a deeply faithful, spiritually strong and practically able woman raising her and God's Son to the beginning of his ministry, as well as raising her and Joseph's children. Yes, Mary is due our respect and veneration. Would any of us have the courage to give the same answer as Mary, given the risks involved?
Covid19's continuing financial impact.
Like other charities, St. Patrick's was badly affected by lockdown, plus the subsequent closure for major repairs. We are now even more reliant upon the income from the events we hold, and donations from church members, the local community and any more distant supporters. We lost around 70% of our usual income in 2020 and this did not recover significantly in 2021, and although things are looking better this year, we are very conscious of current economic circumstances, with increased costs impacting on church finances and upon the personal finances of our contributors. Much of our reserves were expended financing our share of the major repair project costs, which could not have proceeded without the grant aid we received. Even then, we still have repair, refurbishment and enhancement costs exceeding £1m to meet over the next few years. We will of course keep applying for grants, but the day to day running costs of St. Patrick's are up to us and our community to find. St. Patrick's cannot survive without people and money; and both are in increasingly short supply.
May I ask all our congregation and supporters to consider if you can increase your support, in kind as much as in cash, but ONLY if this can be done without adverse impact on yourself and your family. If you wish to help in the running of the church, please contact the PCC Secretary. If you wish to donate money, you can do so direct to the church's Barclays Bank account, the sort code is 20-43-47, account name is PCC of Patrington, and account number 30707988. Please, though, provide a transaction description so I know who is making the donation.
Michael Price, PCC Treasurer.
Safeguarding vulnerable people.
St. Patrick's Church takes very seriously our duty to safeguard vulnerable people. More information is available from the PCC's Safeguarding Officer (see the "Contact us" page) or from the Diocese of York at https://dioceseofyork.org.uk/safeguarding.
Facebook.
We now have a Facebook page -St Patricks Church Patrington - authentic page- to keep everyone in touch. The title is a bit longwinded as there were already other pages about the church which aren't ours. If you like what you see, whether on Facebook or on this website, please tell your friends. Better still, come and visit our lovely church - visitors always welcome, but if you want to see it all, it will take a couple of hours.