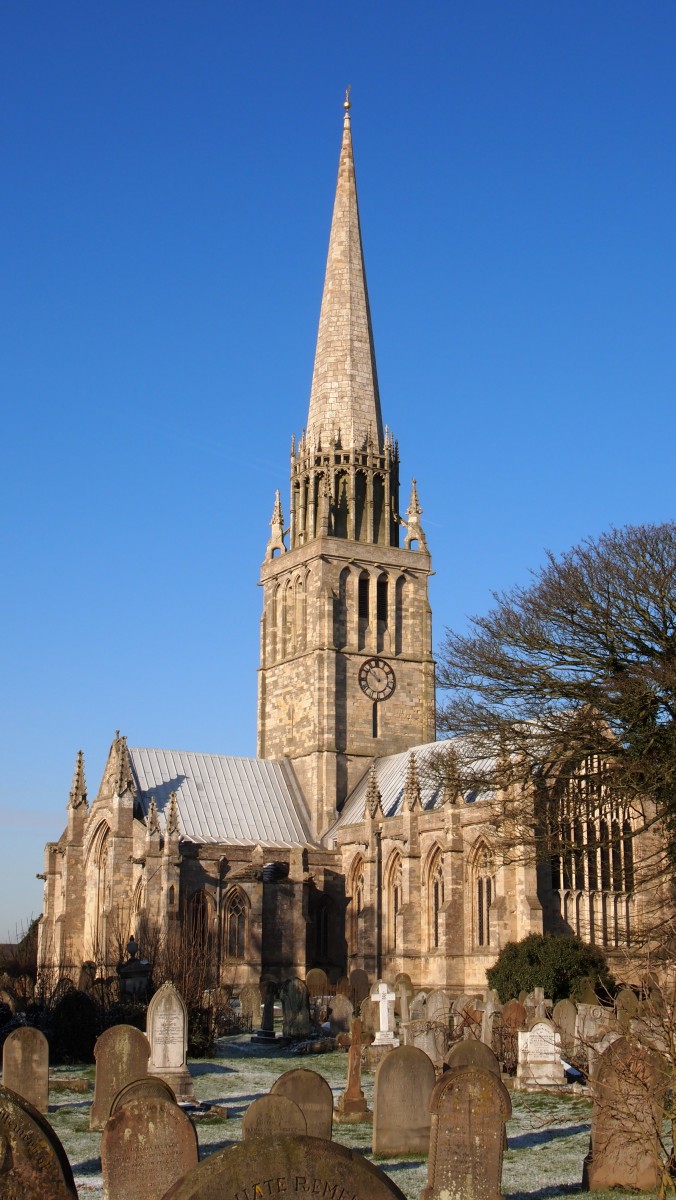 St. Patrick's is usually open daily 0900 to dusk in the winter period. Everyone is welcome and we hope all visitors enjoy the beauty, peace and tranquillity of our Church
We were again delighted with the success of our Christmas Market on 27 and 28 November, so very welcome after the last year or so - see the pictures on the events page. The Market realised £2,028 for church funds, much needed after the "locust months" of lockdown and closure for repairs. We are very thankful that our usual social activities and events have at last resumed. We are planning our events calendar for 2022 and will publish it as soon as we can.
Advent
We are into December - and Advent. We've hung up the Advent calendars and will soon be finding the Christmas decorations out of the loft or garage. We've probably either already bought or ordered Christmas presents. So we're looking towards the birth of a baby in a stable in Bethlehem – but not yet. At this point in Advent, we're looking towards Jesus' adult ministry, signalled by the appearance of His forerunner, John the Baptist.
As is often the Biblical case, we are told very little about John. He was the son of Zacharias and Elizabeth, both of whom could trace their ancestry back to Aaron. John's conception was miraculous, as his parents were both elderly and Elizabeth was beyond childbearing age. Zacharias was burning incense in the Temple as part of his priestly duties when the Archangel Gabriel appeared to him with the message that they would have a son, to be called John. Zacharias was understandably sceptical, to which Gabriel, who wasn't used to being doubted , responded by striking Zacharias dumb until after John's birth, which took place about six months before Jesus's. The full story is in Luke 1.
For John's next appearance in the Gospels - he figures in all four - we have to fast forward about thirty years. John, as all firstborn male children at that time was dedicated to God's service, but his service was to be much deeper and more significant than others - but who educated and trained him? Where did he live? From what we're told about his public ministry, he had lived an ascetic and celibate life well away from centres of population. His camel hair garment and leather belt clearly wasn't what polite society in Jerusalem expected - but it would not be unusual where camels were available, as the hair can be spun into yarn and either woven or knitted; and provides good thermal insulation. It's probably helpful to think of him wearing a first century Jaeger coat rather than some kind of smelly animal skin.
John burst onto the Judean scene with some force, at God's command. His message of repentance had considerable resonance with the population, to the extent that he posed a threat to both the religious and secular authorities, who were acutely aware that the Romans dealt harshly with rebellions against Roman rule, which John's preaching could ignite. John was viewed in Judaea as a major prophet, the first in 400 years. Jesus goes further, stating John to be the greatest man born. John's ministry culminates in Jesus' baptism, after which the Gospels deal almost incidentally with John's imprisonment and execution.
Why did Jesus need a forerunner? There isn't much internet coverage of the question. Possibly to fulfil the Old Testament writings, possibly a contrast in approach appealing to different people. The Pharisees dismissed John (in today's parlance) as a religious fruitcake and Jesus as a drunk and a glutton, veiling the message of salvation from those who did not hear it clearly. Whatever the reason, the message from both John and Jesus was inspired by God; and we are constantly warned to listen to it.
Advent is a season of penitence and preparation. Yes, we're awaiting the celebration of the birth of our Lord at Christmas, but we're not there yet. We're in the season of reflecting on the messages from God delivered by both John and Jesus and considering our own lives against the precepts they give. We're preparing for the coming of the Lord. This is quite some distance from Black Friday (or is it Black Month?) and the commercial buildup to what was once a Christian festival; and images of a baby in a stable surrounded donkeys, sheep, shepherds, angels and Magi don't really assist the mature spiritual reflection this season is all about.
As one of the Advent hymns recommends, "Prepare we in our hearts a home where such a mighty guest may come".
Covid19's continuing financial impact.
Like other charities, St. Patrick's was badly affected by lockdown, plus the subsequent closure for major repairs. We are now even more reliant upon the income from the events we have begun to hold, and donations from church members, the local community and any more distant supporters. We lost around £23,000 (70%) of our usual income in 2020 and were still losing as 2021 progressed until the restrictions were lifted. We can survive this, but it will not be easy. Most of our present reserves were expended financing our share of the recently completed repair project costs, which could not have proceeded without the grant aid we received. Even then, we still have repair, refurbishment and enhancement costs exceeding £1m to meet over the next few years. We will of course keep applying for grants, but the day to day running costs of St. Patrick's are up to us and our community to find.
May I ask all our congregation and supporters to consider if you can increase your support, but ONLY if this can be done without adverse impact on yourself and your family. Should you find it more convenient to donate direct to the church's Barclays Bank account, the sort code is 20-43-47, account name is PCC of Patrington, and account number 30707988. Please, though, provide a transaction description so I know who is making the donation.
Michael Price, PCC Treasurer.
Safeguarding vulnerable people.
St. Patrick's Church takes very seriously our duty to safeguard vulnerable people. More information is available from the PCC's Safeguarding Officer (see the "Contact us" page) or from the Diocese of York at https://dioceseofyork.org.uk/safeguarding.
Facebook.
We now have a Facebook page - St Patricks Church Patrington - authentic page - to keep everyone in touch. The title is a bit longwinded as there were already other pages about the church which aren't ours. If you like what you see, whether on Facebook or on this website, please tell your friends. Better still, come and visit our lovely church - visitors always welcome, but if you want to see it all, it will take a couple of hours.