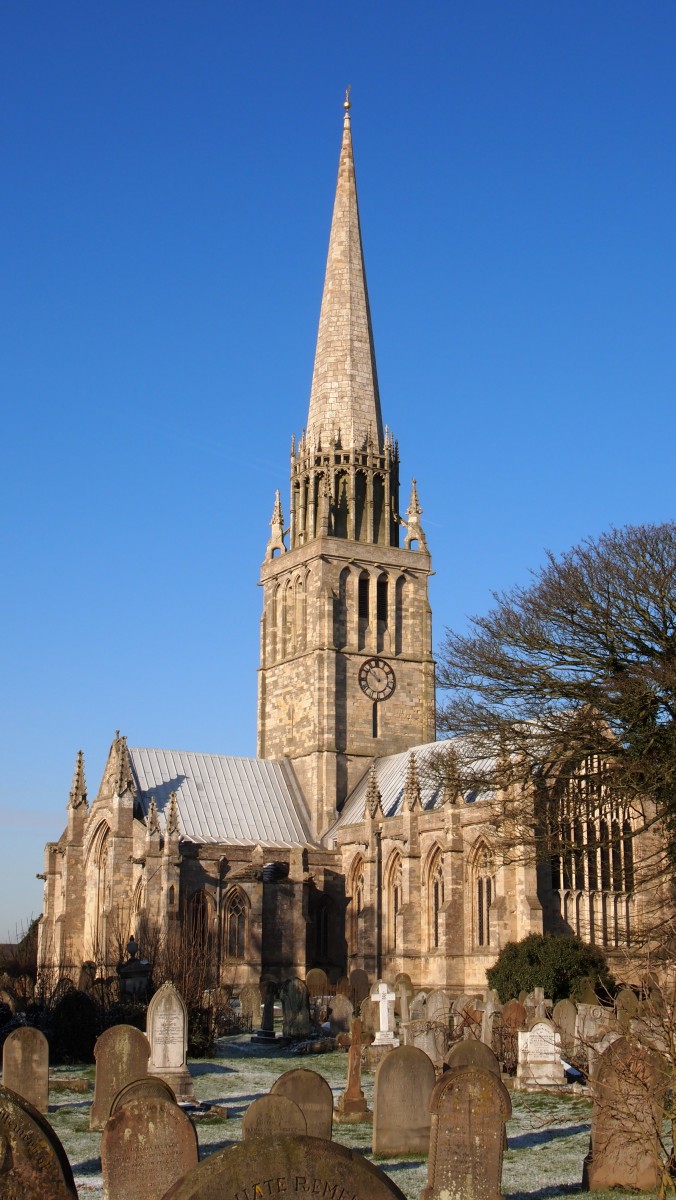 We're closed - but hopefully not for long.
We've had the same rollercoaster ride as the rest of the nation over what we can and cannot do. Following the latest government lockdown and receiving advice from the Diocese of York, we consulted our congregation and the overwhelming view was that we should close for services until restrictions ease. Our lovely church building was already closed to allow major repairs to be done, which will take until 31 March 2021. There will continue to be special arrangements for funerals in church but all other services are suspended apart from in exceptional circumstances. We are of course keeping Grapevine going: if you don't get a copy and would like one, please ask.
Reflections from the Rectory- 17 January.
For various reasons I have recently been reflecting on the words of Jesus that lead us into Confession at every service of Holy Communion:
'Love the Lord your God with all your heart and with all your soul and with all your mind. This is the first and greatest commandment. And the second is like it: 'Love your neighbour as yourself'.
I have been reminded of something rather wonderful, which in times of doubt or distress may help to anchor our faith more firmly, and guide our actions.
It is simply this, that in the Jewish understanding, clearly upheld by Jesus and by many others of his followers since, practice tends to come before belief.
We are not asked to 'believe in God' but to 'love God'. Likewise our relationship with our neighbour does not depend on who they are or what we think of them, but on what we do for them - 'love your neighbour'.
In this rather gloomy and difficult time of year - even more so than usual - the practice may be as simple as the choice we make about how to respond to today. For all sorts of reasons we may feel we have plenty of justification for being grumpy, miserable and not a lot of joy to be near, so what? If none of that stops God from loving us, why should we let it stop us from loving God, our neighbour or ourselves?
Whatever state our life is in, whatever feelings may be washing over us at the moment, and whatever we may happen to be thinking just now (I can find myself thinking all sorts of things before breakfast, and something different again afterwards) Jesus' reminder of God's command remains for us to respond to by simply putting into practice what we're asked to do, as best we can:
'Love the Lord your God with all your heart and with all your soul and with all your mind. This is the first and greatest commandment. And the second is like it: 'Love your neighbour as yourself'.
In this gloomy and difficult time God's love is with you.
Alisdair.
We are trying out other ways of worship whilst the church is closed and there will be a telephone service of Evening Prayer today (17 January) at 7pm, with lines open from 6.55pm. To join in:-
Dial: 0333 0164 757
When requested enter: 12367787 #
And, when requested enter the PIN: 4002 #
Please join us.
Some good news (for a change!)
We are pleased to announce that we have been fortunate enough to be given a grant of £8,000 by Allchurches Trust towards the current major repair works, already grant aided by the Department of Culture, Media and Sport. Our grateful thanks to the Trust.
Covid19... and money.
Like other charities, St. Patrick's is badly affected by lockdown. We cannot hold events or receive visitors and are reliant upon donations from church members, the local community and any more distant supporters. This means we have lost around £15,000 (50%) of our usual income in 2020 and we are still losing as 2021 progresses, particularly as we cannot plan for future events in any detail. We can survive this, but it will not be easy. Most of our present reserves will be expended financing our share of the repair project costs, which could not proceed without the grant aid we have received. Even then, we will still have repair, refurbishment and enhancement costs exceeding £1m to meet over the next few years. We will of course keep applying for grants, but the day to day running costs of St. Patrick's are up to us and our community to find.
May I ask all our congregation and supporters to set aside donations they would normally have made, but ONLY if this can be done without adverse impact on yourself and your family. If you can increase your support, this would be very helpful in current circumstances. Should you find it more convenient to donate direct to the church's Barclays Bank account, the sort code is 20-43-47, account name is PCC of Patrington, and account number 30707988. Please, though, provide a transaction description so I know who is making the donation.
Michael Price, PCC Treasurer.
Safeguarding vulnerable people.
St. Patrick's Church takes very seriously our duty to safeguard vulnerable people. More information is available from the PCC's Safeguarding Officer (see the "Contact us" page) or from the Diocese of York at https://dioceseofyork.org.uk/safeguarding.
Facebook.
We now have a Facebook page - St Patricks Church Patrington - authentic page - to keep everyone in touch. The title is a bit longwinded as there were already other pages about the church which aren't ours. If you like what you see, whether on Facebook or on this website, please tell your friends. Better still, come and visit our lovely church - visitors always welcome, but if you want to see it all, it will take a couple of hours.