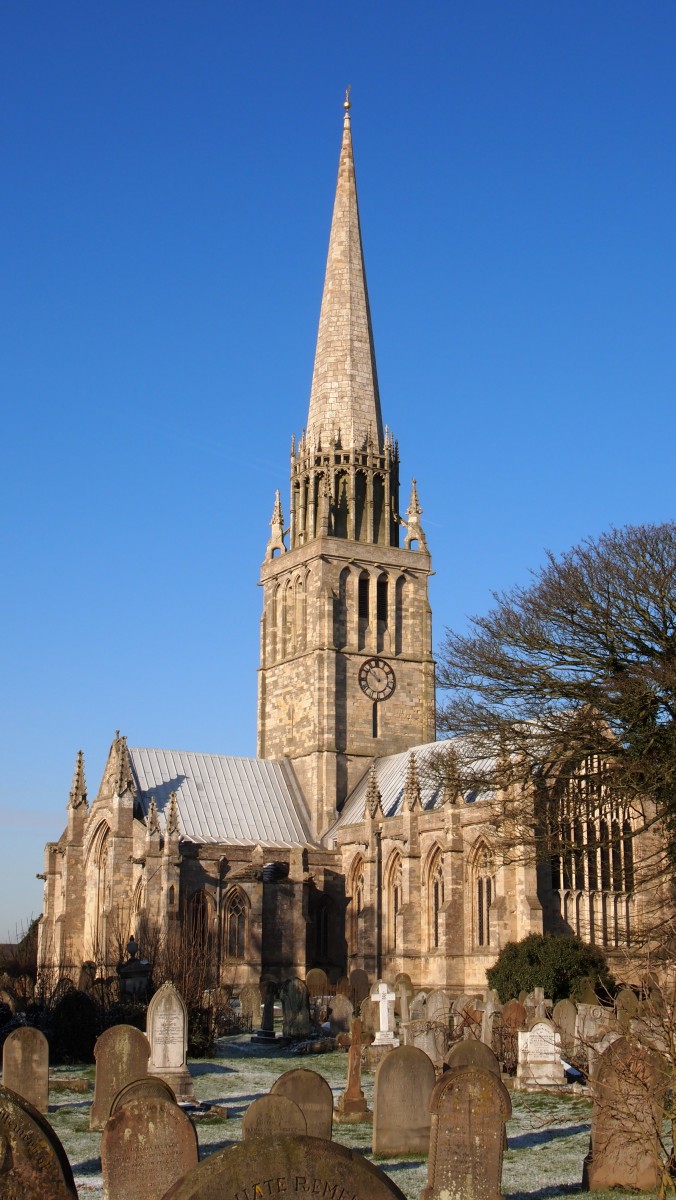 We're closed - but hopefully not for long.
We've had the same rollercoaster ride as the rest of the nation over what we can and cannot do. Following the latest government lockdown and receiving advice from the Diocese of York, we consulted our congregation and the overwhelming view was that we should close for services until restrictions ease. Our lovely church building was already closed to allow major repairs to be done, which will take until 31 March 2021. There will continue to be special arrangements for funerals in church but all other services are suspended apart from in exceptional circumstances. We are of course keeping Grapevine going: if you don't get a copy and would like one, please ask.
The Second Sunday in Lent - 28 February.
Mark 8, 31-38
Jesus Predicts His Death and Resurrection
And He began to teach them that the Son of Man must suffer many things, and be rejected by the elders and chief priests and scribes, and be killed, and after three days rise again. He spoke this word openly. Then Peter took Him aside and began to rebuke Him. But when He had turned around and looked at His disciples, He rebuked Peter, saying, "Get behind Me, Satan! For you are not mindful of the things of God, but the things of men."
Take Up the Cross and Follow Him
When He had called the people to Himself, with His disciples also, He said to them, "Whoever desires to come after Me, let him deny himself, and take up his cross, and follow Me. For whoever desires to save his life will lose it, but whoever loses his life for My sake and the gospel's will save it. For what will it profit a man if he gains the whole world, and loses his own soul? Or what will a man give in exchange for his soul? For whoever is ashamed of Me and My words in this adulterous and sinful generation, of him the Son of Man also will be ashamed when He comes in the glory of His Father with the holy angels."
A hard-edged message! If you want a hereafter, think about how you behave here and now.....
Lent course
During Lent, Alisdair will be leading a series of five study sessions under the title of "Saints in the North". Each Sunday, beginning today, a study will be made available for us to read through, with questions to think about at the end. Then each Wednesday there will be a discussion on the study via Zoom at 7.00 pm.
You can download the study from:
If you would like to take part, but are not able to download and print the material, please let Alisdair know, and we will send it to you. The overall timetable and the details you will need to join the Zoom discussion are contained in the downloadable pack. The material can also be made available via MP3 audio files which can be listened to on a computer, tablet or smart phone
We are trying out other ways of worship whilst the church is closed and there will be a telephone service of Evening Prayer today at 7pm, with lines open from 6.55pm. To join in:-
Dial: 0333 0164 757
When requested enter: 12367787 #
And, when requested enter the PIN: 4002 #
Please join us.
Also available on the telephone, each Monday, Wednesday and Friday evening in Lent there will be "Calming Night Prayers". Revd.Philip will conduct a 20 minute service, beginning at 9.00 pm. There will be some goodnight prayers and calming music. You do not need to say anything and can just listen
Dial: 0333 0110 946 any time from 8.50pm
When prompted Dial Room No. 95007309#
Then when prompted Dial Guest PIN: 7444#
Please join Philip.
Some good news (for a change!)
We are pleased to announce that we have been fortunate enough to be given a grant of £8,000 by Allchurches Trust towards the current major repair works, already grant aided by the Department of Culture, Media and Sport. Our grateful thanks to the Trust.
Covid19... and money.
Like other charities, St. Patrick's is badly affected by lockdown. We cannot hold events or receive visitors and are reliant upon donations from church members, the local community and any more distant supporters. This means we have lost around £23,000 (70%) of our usual income in 2020 and we are still losing as 2021 progresses, particularly as we cannot plan for future events in any detail. We can survive this, but it will not be easy. Most of our present reserves will be expended financing our share of the repair project costs, which could not proceed without the grant aid we have received. Even then, we will still have repair, refurbishment and enhancement costs exceeding £1m to meet over the next few years. We will of course keep applying for grants, but the day to day running costs of St. Patrick's are up to us and our community to find.
May I ask all our congregation and supporters to set aside donations they would normally have made, but ONLY if this can be done without adverse impact on yourself and your family. If you can increase your support, this would be very helpful in current circumstances. Should you find it more convenient to donate direct to the church's Barclays Bank account, the sort code is 20-43-47, account name is PCC of Patrington, and account number 30707988. Please, though, provide a transaction description so I know who is making the donation.
Michael Price, PCC Treasurer.
Safeguarding vulnerable people.
St. Patrick's Church takes very seriously our duty to safeguard vulnerable people. More information is available from the PCC's Safeguarding Officer (see the "Contact us" page) or from the Diocese of York at https://dioceseofyork.org.uk/safeguarding.
Facebook.
We now have a Facebook page - St Patricks Church Patrington - authentic page - to keep everyone in touch. The title is a bit longwinded as there were already other pages about the church which aren't ours. If you like what you see, whether on Facebook or on this website, please tell your friends. Better still, come and visit our lovely church - visitors always welcome, but if you want to see it all, it will take a couple of hours.