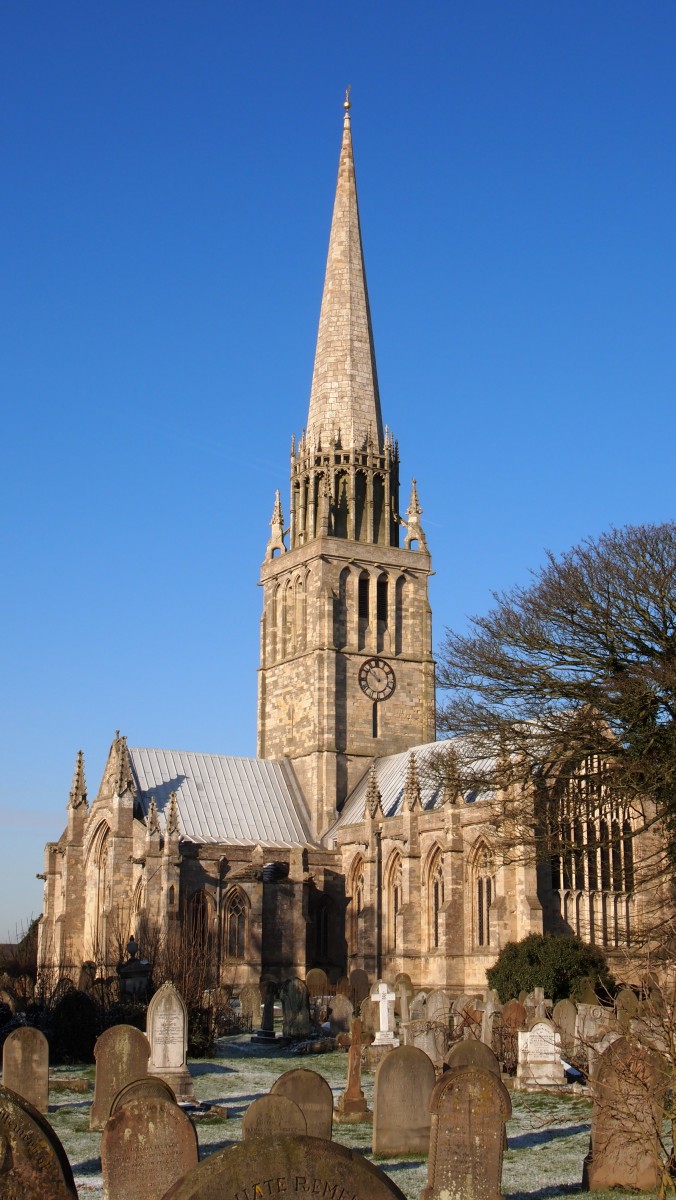 We're not open yet.... but we're still here and still praying.
We were already barred from public worship by government dictate, but now we will have to close St. Patrick's to allow the major repairs covered in the press release below to be done, There will continue to be special arrangements for funerals in church, but we are not able to allow private prayer after the works begin, scheduled for 30 November. As and when we can resume public worship - hopefully next Sunday - it will be in the Church Hall until the works are completed. We are of course keeping Grapevine going so that you have some contact with St. Patrick's (if you don't get a copy and would like one, please ask).
The first Sunday in Advent - 29 November
The Advent collect:-
Almighty God, give us grace that we may cast away the works of darkness, and put upon us the armour of light, now in the time of this mortal life, in which thy Son Jesus Christ came to visit us in great humility; that in the last day, when he shall come again in his glorious Majesty, to judge both the quick and the dead, we may rise to the life immortal; through him who liveth and reigneth with thee and the Holy Ghost, now and ever. Amen
The Gospel for today - Mark 13, 24-37.
The speaker is Jesus:-
The Coming of the Son of Man
"But in those days, after that tribulation, the sun will be darkened, and the moon will not give its light; the stars of heaven will fall, and the powers in the heavens will be shaken. Then they will see the Son of Man coming in the clouds with great power and glory. And then He will send His angels, and gather together His elect from the four winds, from the farthest part of earth to the farthest part of heaven.
The Parable of the Fig Tree
"Now learn this parable from the fig tree: When its branch has already become tender, and puts forth leaves, you know that summer is near. So you also, when you see these things happening, know that it is near—at the doors! Assuredly, I say to you, this generation will by no means pass away till all these things take place. Heaven and earth will pass away, but My words will by no means pass away.
No One Knows the Day or Hour
"But of that day and hour no one knows, not even the angels in heaven, nor the Son, but only the Father. Take heed, watch and pray; for you do not know when the time is. It is like a man going to a far country, who left his house and gave authority to his servants, and to each his work, and commanded the doorkeeper to watch. Watch therefore, for you do not know when the master of the house is coming—in the evening, at midnight, at the crowing of the rooster, or in the morning— lest, coming suddenly, he find you sleeping. And what I say to you, I say to all: Watch!"
Rev. Alisdair has prepared a short audio service based around today's readings that you can listen to by going to:-
Covid19... and money.
Like other charities, St. Patrick's is badly affected by lockdown. We cannot hold events or receive visitors and are reliant upon donations from church members, the local community and any more distant supporters. I estimate this will mean we will lose around £15,000 (50%) of our usual income in 2020. We can survive this, but it will not be easy. We do have some reserves, but those reserves are earmarked to go part of the way to financing the £400,000 of repairs we need to carry out over the next couple of years and most will be used to finance our contribution to the major repair project grant aided by DCMS (see below!).
May I ask all our congregation and supporters to set aside donations they would normally have made, but ONLY if this can be done without adverse impact on yourself and your family. If you can increase your support, this would be very helpful in current circumstances. Should you find it more convenient to donate direct to the church's Barclays Bank account, the sort code is 20-43-47, account name is PCC of Patrington, and account number 30707988. Please, though, provide a transaction description so I know who is making the donation.
Michael Price, PCC Treasurer.
Some very good news towards our future - press release!
St. Patrick's, Patrington, receives lifeline grant from Government's £1.57bn Culture Recovery Fund
Almost 450 heritage organisations in England, including St. Patrick's Church, Patrington have been awarded cash from the first round of the Culture Recovery Fund for Heritage
Grants of up to £1 million will deliver a lifeline for the heritage sector in England with further support to follow and larger grants for capital projects awarded through the Heritage Stimulus Fund
First major tranche of funding from the Government's £1.57 billion Culture Recovery Fund
St. Patrick's is one of 445 heritage organisations across the country set to receive a lifesaving financial boost from the government thanks to the £1.57 billion Culture Recovery Fund to help them through the coronavirus pandemic.
445 organisations will share £103 million, including St. Patrick's to help restart vital reconstruction work and maintenance on cherished heritage sites, keeping venues open and supporting those working in the sector.
We have been awarded a grant of £272,000 towards £340,000 of high-level stonework and roof repairs and the internal refurbishment of the Lady Chapel.
This vital funding is from the Culture Recovery Fund for Heritage and the Heritage Stimulus Fund - funded by Government and administered at arms length by Historic England and the National Lottery Heritage Fund. Both funds are part of the Government's £1.57 billion Culture Recovery Fund which is designed to secure the future of Britain's museums, galleries, theatres, independent cinemas, heritage sites and music venues with emergency grants and loans.
433 organisations will receive a share of £67 million from the Culture Recovery Fund for Heritage to help with costs for operating, reopening and recovery. This includes famous heritage sites across the country, from Wentworth Woodhouse in Yorkshire to Blackpool's Winter Gardens, Blyth Tall Ship to the Severn Valley Railway, the International Bomber Command Centre in Lincolnshire to the Piecehall in Halifax. The funds will save sites that are a source of pride for communities across the country.
12 organisations, including English Heritage, Landmark Trust, Historic Royal Palaces and the Canal and River Trust, will receive £34 million from the Heritage Stimulus Fund to restart construction and maintenance on cherished heritage sites to preserve visitor attractions and protect livelihoods for some of the most vulnerable heritage specialists and contractors in the sector.
The Architectural Heritage Fund (AHF) has also been awarded a grant from the Culture Recovery Fund through Historic England. The AHF will use the funding to support charities and social enterprises occupying historic buildings to develop new business plans and strategies for organisations affected by the pandemic.
Culture Secretary Oliver Dowden said:
"As a nation it is essential that we preserve our heritage and celebrate and learn from our past. This massive support package will protect our shared heritage for future generations, save jobs and help us prepare for a cultural bounceback post covid."
Lucy Worsley, Chief Curator, Historic Royal Palaces, said:
"There's no truer way to experience the past than to walk in the footsteps of those who have lived it – that's why preserving our built heritage is so important.
"At Historic Royal Palaces, we care for six nationally significant buildings, opening them to the public and preserving them for future generations. Sadly, the pandemic meant that we had to stop some of our critical conservation work. The grant we have received from the Culture Recovery Fund will enable to this work to resume – so we can give some of Britain's most historic buildings the care and attention they deserve, while supporting the specialist craftspeople who are vital for the future of our national heritage. We are enormously grateful to the Government for this support."
Michael Price, PCC Treasurer and Project Manager for St. Patrick's Conservation Management Plan said:
"This grant is a massive step forward in the preservation of our iconic church building, constructed under the auspices of successive Archbishops of York in the century from around 1315 to 1415. We are very grateful to DCMS for this aid, which will open the way to future heritage development and we hope will provide skill development and training opportunities in stonemasonry as well as safeguarding heritage sector jobs."
For more information on this magnificent church, please visit our website – www.stpatrick'spatrington.org.uk.
Duncan Wilson, Historic England's Chief Executive said:
"It is heartening to see grants, both large and small, from the Government's Culture Recovery Fund helping heritage sites and organisations across the country which have been hit hard by the effects of Covid-19. These grants range from giving skilled craft workers the chance to keep their trades alive to helping heritage organisations pay the bills, and to kick-starting repair works at our best-loved historic sites. The funding is an essential lifeline for our heritage and the people who work tirelessly to conserve it for us all, so that we can hand it on to future generations."
Ros Kerslake, Chief Executive of the National Lottery Heritage Fund said:
"It is absolutely right that investing in heritage should be a priority during this crisis and this support by Government is crucial. Heritage creates jobs and economic prosperity, is a major driver for tourism and makes our towns, cities, and rural areas better places to live. All of this is so important for our wellbeing and will be particularly vital when we start to emerge from this incredibly difficult time.
"Our heritage is still facing a perilous future – we are not out of the woods yet. But this hugely welcome funding from Government, and the money we continue to invest from the National Lottery, has undoubtedly stopped heritage and the organisations that care for it being permanently lost."
Kate Mavor, Chief Executive of English Heritage, said:
"This support for our nation's heritage is fantastic news. Over the last few months, our teams have been working hard to welcome visitors back safely to the great castles, stone circles, abbeys and historic houses in our care. This funding will help us invest to safeguard the historic fabric of these much-loved places, which everyone can learn from and enjoy."
Safeguarding vulnerable people.
St. Patrick's Church takes very seriously our duty to safeguard vulnerable people. More information is available from the PCC's Safeguarding Officer (see the "Contact us" page) or from the Diocese of York at https://dioceseofyork.org.uk/safeguarding.
Our Conservation Management Plan.
We began preparing our Conservation Management Plan (essential for all Major Parish Churches) in March 2019 and began community consultations at the Annual Parochial Church Meeting on 30 April 2019. Results from a local questionnaire indicated responders would like to see more major events in church. An inital draft of the Plan was adopted formally by the Parochial Church Council in September 2019.
The PCC has agreed to progress the priorities defined by Purcell Architecture Ltd. and is discussing where we go from here with other national and regional stakeholders and partners - essential when looking at the future of a Grade 1 Listed Building nationally recognised for its quality and heritage value.
We'll provide more information to (and want views and help from!) our local community, supporters and friends as events unfold and our plans for the future of our lovely Church crystallise. This may seem to be taking a long time, but dealing with reordering and enhancing such an important heritage building (plus the major repairs which are necessary over the next few years) isn't straightforward. Inevitably much of what we want to progress is on hold because of the national situation.
If you would like to read the CMP, it is available by email from the Project Manager, Michael Price (michaelgprice@btinternet.com). As it runs to 104 pages and has many colour photographs and illustrations, we cannot provide paper copies.
Facebook.
We now have a Facebook page - St Patricks Church Patrington - authentic page - to keep everyone in touch. The title is a bit longwinded as there were already other pages about the church which aren't ours. If you like what you see, whether on Facebook or on this website, please tell your friends. Better still, come and visit our lovely church - visitors always welcome, but if you want to see it all, it will take a couple of hours.